1
Harmoniously designed exteriors
2
Durable pre-finished aluminum soffits
3
Large energy efficient windows
4
Spacious garage with extra storage
5
Elegant fiberglass or metal entry doors
6
Intricate brick and stone façades
7
Covered and well-lit front entry door
8
Decorative exterior lights on front façade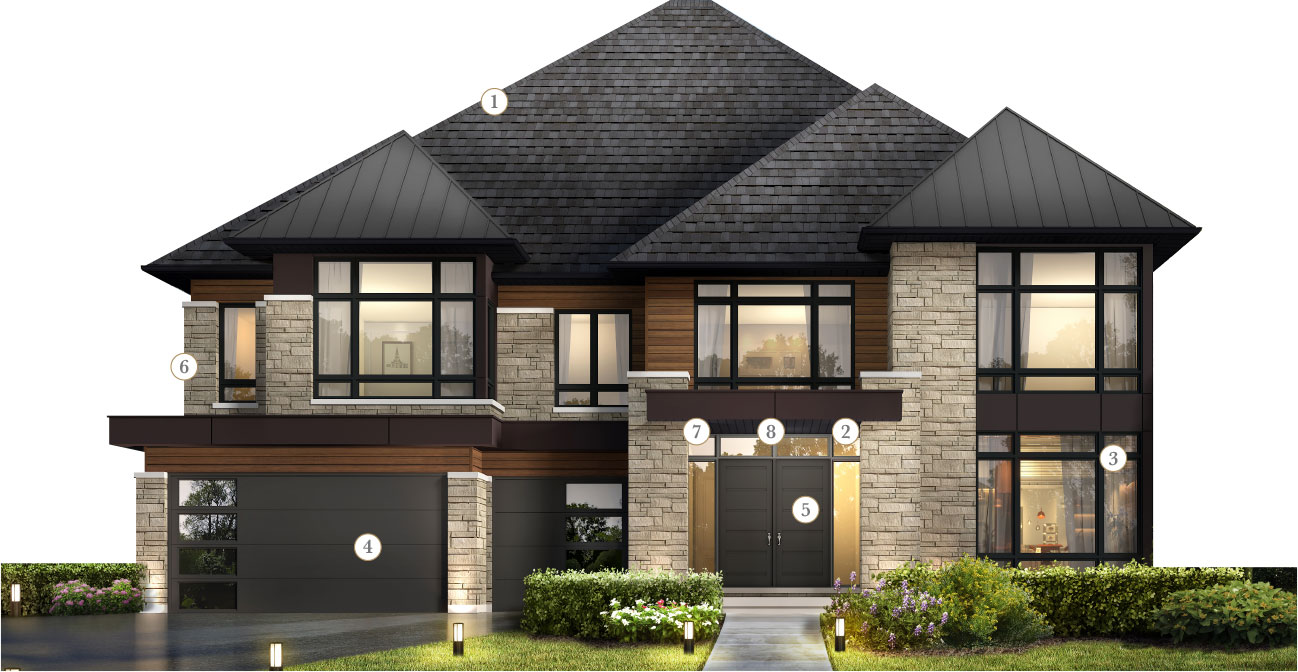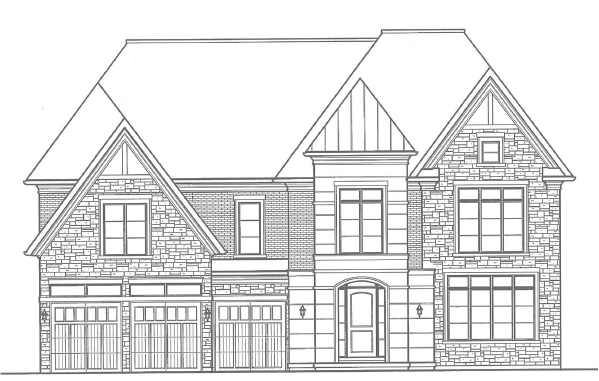 TRADITIONAL ESTATE DESIGNS
Rooted in classic architecture, the Traditional Design at Monteverdi Estates is reminiscent of the Tudor period. Stately and sophisticated, the emphasis is on traditional stone and brick façades and the use of classic elements and ornamental detailing to make its mark.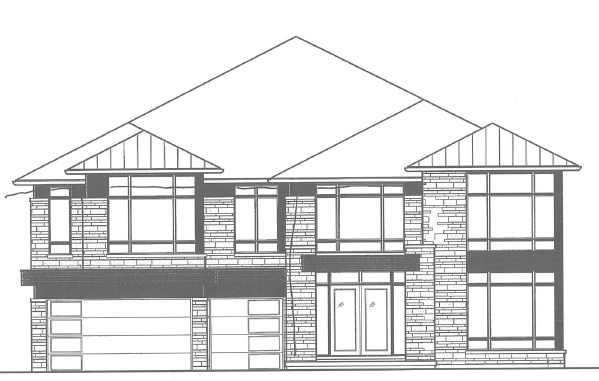 TRANSITIONAL ESTATE DESIGNS
Modern-day living inspires the Contemporary Design at Monteverdi Estates. The design embodies a variety of elements stemming from a wide range of influences. The common characteristic is simple, clean lines and a mixture of stone, brick, wood and siding with large windows to illuminate the elegant interior.
JOIN FOR EXCLUSIVE VIP ACCESS